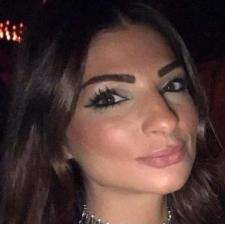 Amira H
English Tutor in Dubai
Hello! Are you looking for an English tutor for yourself or a child? I enjoy helping my students improve their skills and try my very best to guide them towards learning in a customized way that meets there personal goals. Have questions? Please contact me about my service.
Dynamic and enthusiatic tutor who will enable you to learn and perfect your English language skills! All levels and ages welcome. Excellent communication skills so can easily simplify the language making it accessible for anyone. Experience working with young children as well as adults in a corporate environment. British accent so clearly understood.
I offer tutoring
At my location
At public meeting places.
Online using IM software (Skype, Yahoo etc.)
English
Formal peaking, conversational, reading, writing. Basic and intermediate levels. English for beginners. Will also be able to translate in Arabic
---
English Language and Literature higher level. BS in Film studies and TV Production